FAVOURITE SHAKES AND SUPPLEMENTS
Protein not only helps you recover from workouts, but it also supports bone and joint health, builds lean muscle, and provides lasting energy. FIT20, a combination of organic, non GMO grass-fed whey and hydrolyzed collagen, not only meets your body's protein needs, it exceeds them. With 20 grams of protein, zero sugar, gluten free, FIT20 is the perfect pre workout fuel or post workout recovery. And it tastes amazing. Try it today and experiece the FIT20 difference.
BUY NOW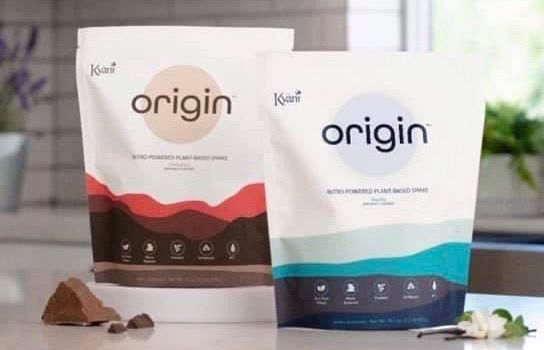 Perfect balance of nature-based macronutrients, including plant-based proteins, clean fats, and carbohydrates. Also provides the building blocks your body needs to create nitric oxide, as well as digestive support, and helping maintain healthy blood sugar. Vegan, gluten free, a pure, plant-based powerhouse of a shake to help you get results.
BUY NOW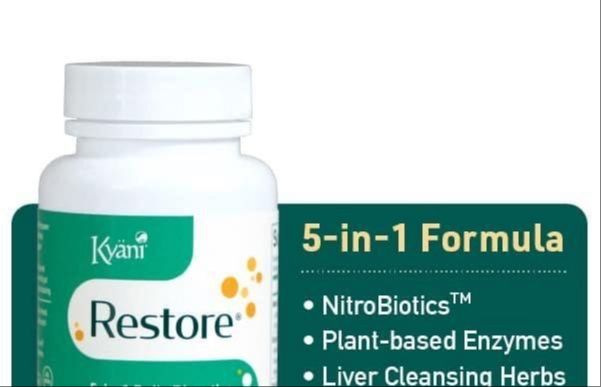 Feeling bloated, having trouble digesting certain foods, or keeping things "moving"? There's a good chance your digestive system is to blame. Kyäni's new Restore is the first 5 in 1 NitroBiotic with probiotics, prebiotics, plant-based enzymes to soothe digestion, along with herbs for liver and kidney support, a proprietary blend of ingredients to support overall gut health. Restore your gut, and your health today!
BUY NOW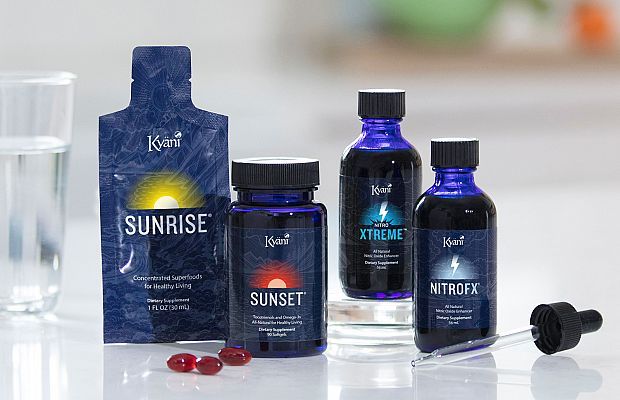 Eating right doesn't always come easy. When balancing the demands of work and home life, it's common to rely on packaged foods and sugary treats when you're on a time crunch. The Triangle of Health is a three-step system that delivers the nutrients you need plus the science to make sure they are optimally absorbed by your body. Together, Kyäni Sunrise, Sunset, and Nitro fill in the gaps your modern diet may be lacking. Order your Triangle today!
BUY NOW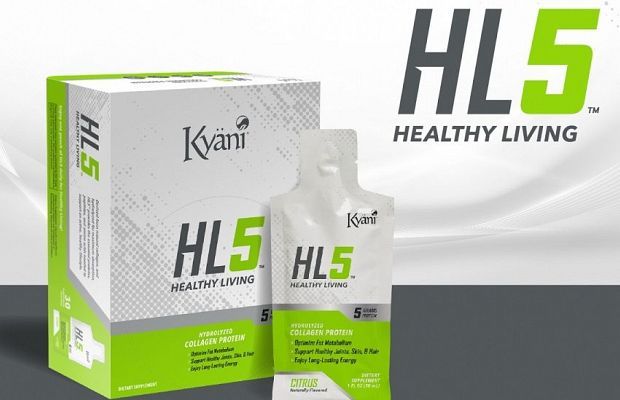 Collagen is the most prominent protein in your body. After about the age of 40 however, your body stops making it. Kyäni HL5 features an all-natural blend of grass-fed, hydrolyzed collagen together with ingredients needed for your vascular system, bones, connective tissue, teeth, as well as healthy skin, hair, skin and nails. Available in a convenient on-the-go pouch, each serving of HL5 also supports healthy immune function, gut health and long-lasting energy. ​Start putting back in what nature no longer does.
BUY NOW
Happy Juice is a targeted blend of probiotics, prebiotics, & phytobiotics in a delicious drink filled with all natural nootropics and caffeine-free ingredients that support gut health, stress resilience, and positive mood, plus mental energy and physical performance without the jitters or crash. A happier gut means a happier you :)
BUY NOW
CARNIVORE SNAX

 
SAY YES TO MEAT
Just like jerky, but better! Carnivore Snax are the perfect grab n go when you need protein. Made of only 2 ingredients, grass-fed/finished meat and Redmond salt, there's nothing else like it out there for quality and taste. Try it for yourself and get 15% off your first order! 
BUY NOW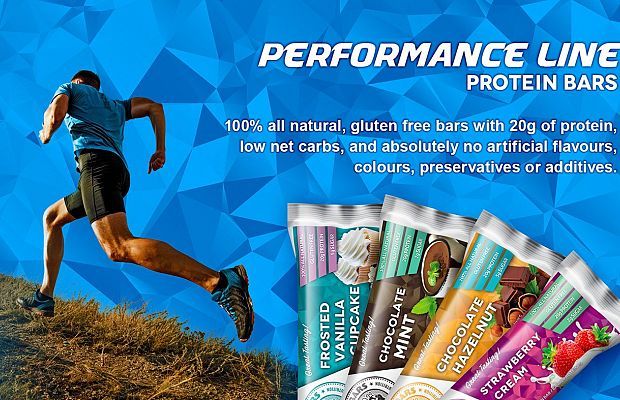 MACRO BALANCED BARS
FIT approved, Daryl's bars are exactly what you need to stay fuelled on the go. Both Daryl's Performance Line and the Granola Bar line are PFC balanced, contain no artificial ingredients, have gluten free options and tastes great. Ignite and Thrive approved, Daryl's Bars are a balanced grab n go option that keeps your metabolism turned on and burning fat. Use Discount Code TANIA and save 10%!
BUY NOW
So much more than a multi-vitamin. AM/PM optimizes the "building block" of your body – the cell – with more than 90 phytonutrients (with ac-11), vitamins, minerals, probiotics and enzymes delivered to your body 24 hours per day. Include AM/PM to your daily regimen so you can feel healthier, perform better and improve your healthspan. Use discount code TANIA15 and save 15% on each of your orders!
BUY NOW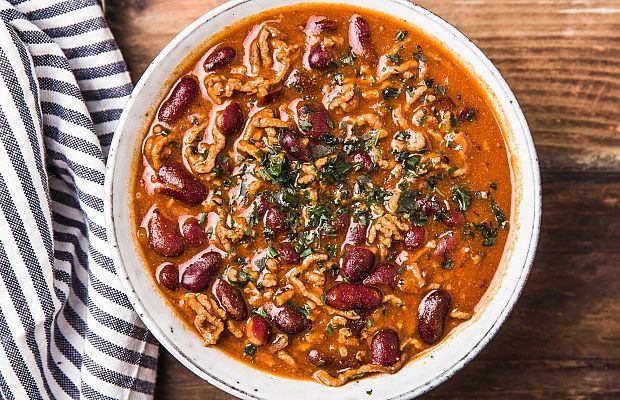 Are you challenged for time and ideas when it comes to preparing healthy, balanced meals for your family? Do you find yourself preparing the same old things week in, week out, or worse, ordering take out on those busy days in an effort just to get something on the table? No more!
Skillet Sensations and Other Balanced Meals is a collection of my family's favourites that are not only delicious and nutritionally balanced, they really are on the table in under one hour.
BUY NOW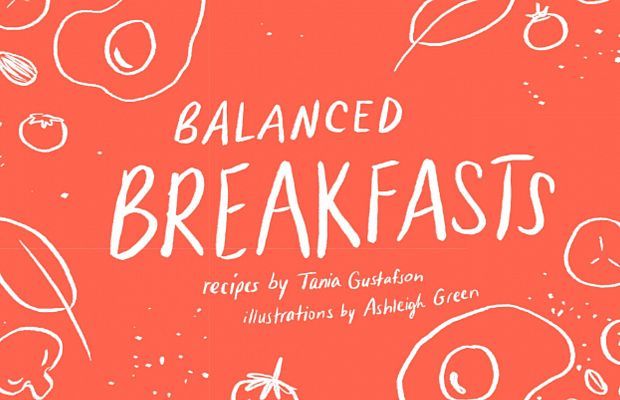 RECIPES BY TANIA GUSTAFSON, WITH ILLUSTRATIONS BY ASHLEIGH GREEN
All of the recipes in this book were created with blood sugar stabilization in mind and support balancing your PFCs - protein, fat, and carbs.  I chose these recipes to show that healthy, balanced meals can be prepared at home in a reasonable amount of time and still taste amazing. Each one was created in my kitchen and served to my family, taking into account their approval as well as noting their critiques. It is especially satisfying to serve up a new twist on an old family favourite using single-ingredient foods to create nutritious meals, and receive rave reviews. Rest assured, only the ones voted as "keepers" were selected for this book.
BUY NOW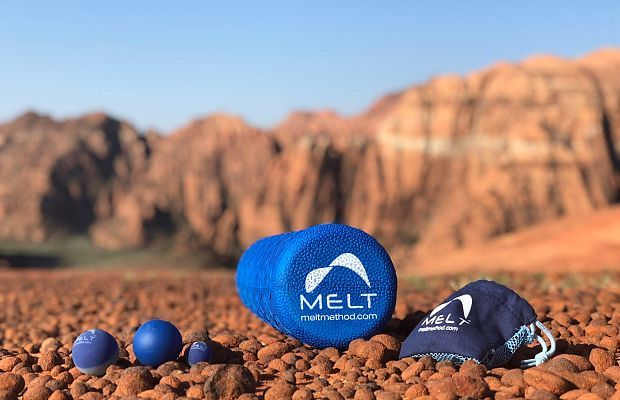 MELT Method, developed by fascia expert Sue Hitzman, is a self-care method that allows you to get out and stay out of pain. Click the link below and get the information and tools you'll need to help rehydrate your fascia and connective tissue for happier, healthier, pain free joints.
BUY NOW
GIVE THE GIFT OF HEALTH
E Gift Cards allow your special someone to choose the program and/or products that's right for him or her at a price that's right for you. Choose $10, $20, $25, $50 or create your own custom amount. Helping someone take back control of their health is the best gift you'll ever give. Show them how much you care.  Order your  FIT Nutrition E Gift Card today! 
BUY NOW
GET FREE FIT TIPS FROM TANIA
Done with diets, deprivation and ready to live a life of food freedom? Sign up to receive my FIT Nutrition blog, and get started today.