KETO, WHAT THE STUDIES SHOW
Mar 09, 2023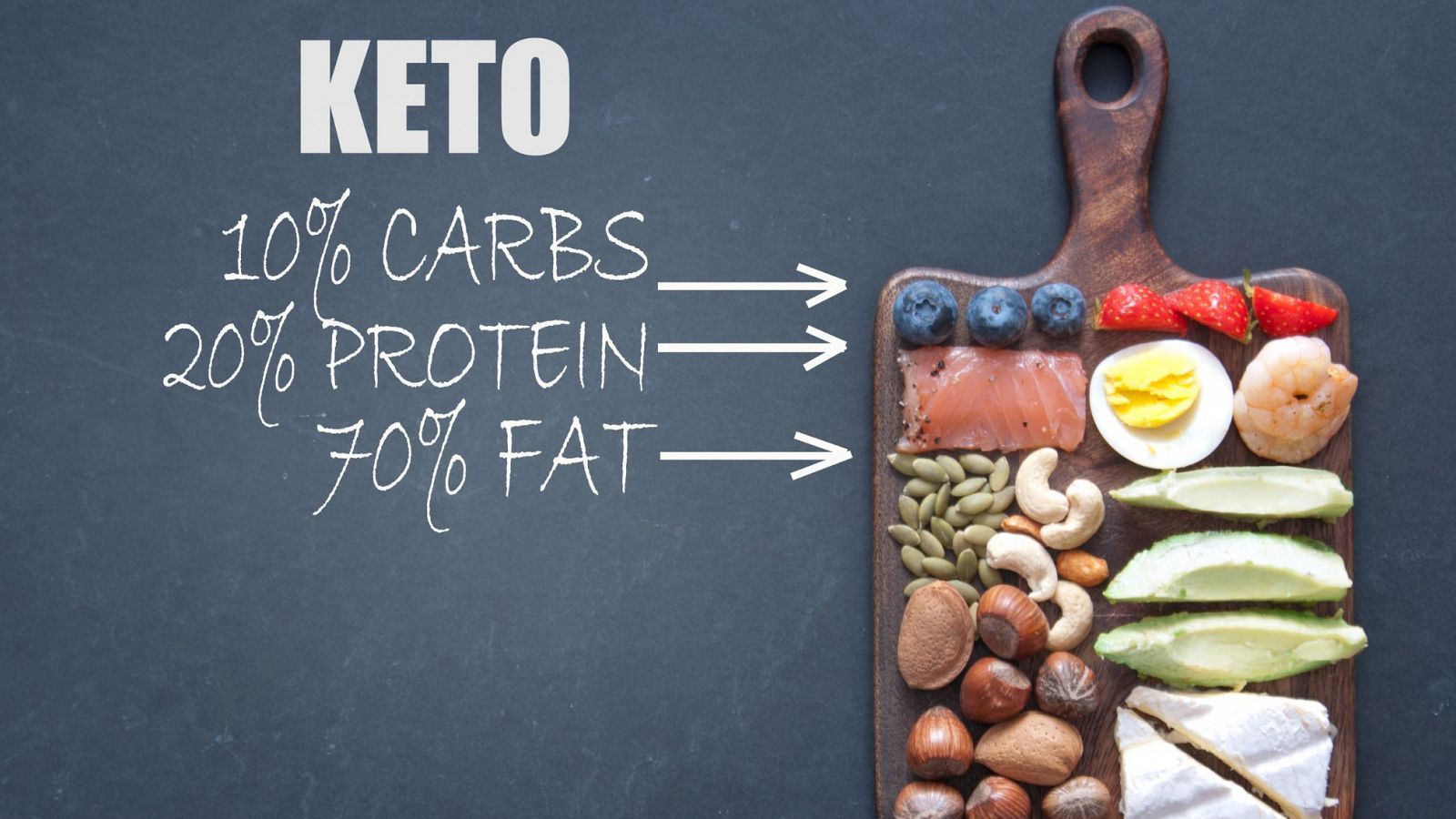 THE DIET INDUSTRY IS MASSIVE. AND WHILE DIETING DOES THE EXACT OPPOSITE OF CREATING HEALTH, MANY ARE LURED IN WITH FALSE PROMISES AND THE HOPE THAT THIS ONE MIGHT JUST BE THE ONE THAT WORKS.
One such diet that has gained immense popularity over the past few years is the Ketogenic or "Keto" diet. As much as many want to believe this is a healthy way of life, recently published results from long-term studies are showing otherwise.
For those who may not know, Keto is a diet high-fat (75-80 percent) moderate-protein with very low or no carbohydrate intake. The aim is to put the body in a state of ketosis, where it burns fat for energy instead of glucose. While this may seem like a great way to lose weight and improve overall health, recent studies have shown that there are potential dangers associated with this diet, particularly if it is followed for a long period of time.
One of the main concerns with the Keto diet is the risk of nutrient deficiencies. Keto virtually eliminates all carbs – including whole grains, fruits, and vegetables – the macro nutrients that provide us with essential vitamins, mineral and phytonutrients - putting people at risk for deficiencies in things like magnesium, which is important for heart health, bone density, and muscle function. Other nutrients that may be lacking on a Keto diet include fiber, potassium, calcium, and vitamins C and K.
Keto can also affect the liver. When the body is in a state of ketosis, it produces ketones, acidic chemicals that can build up in the blood and put stress on the liver. In fact, studies have shown that long-term adherence to a Keto diet can lead to liver damage and even liver failure in some cases.
Perhaps the most concerning aspect of Keto is its potential impact on heart health. While the diet may lead to initial weight loss and improved blood sugar levels in the short term, long-term adherence to Keto may lead to an increase in LDL or "bad" cholesterol levels, which is a major risk factor for heart disease. Additionally, the high fat intake advocated with Keto can also increase the risk of heart disease and stroke.
Published on Fox News' Health website, these findings came from a paper that was just recently presented at the American College of Cardiology's Annual Scientific Session Together With the World Congress of Cardiology. Lead author Iulia Iatan, M.D., PhD, attending physician-scientist at the Healthy Heart Program Prevention Clinic, St. Paul's Hospital and University of British Columbia's Centre for Heart Lung Innovation in Vancouver, said this, "Our study found that regular consumption of a self-reported diet low in carbohydrates and high in fat was associated with increased levels of LDL cholesterol — or 'bad' cholesterol — and a higher risk of heart disease,"
A Keto-like study – where participants who ate low carb (less than 25 percent), high fat but not as high as Keto (more than 45 percent) - included more than 500,000 UK residents who were monitored for at least a decade. Outcomes showed a more than two-fold risk of having several major cardiovascular events such as heart attack, stroke, arterial disease and conditions that required a stent.
Finally, it's worth noting that the Keto diet can be difficult to maintain long-term. Many people find that the restrictive nature of the diet makes it challenging to follow for an extended period of time, which can lead to yo-yo dieting and weight gain. Additionally, Keto can have negative effects on mental health, leading to mood swings, irritability, and even depression in some cases.
Instead, before embarking on any health program, it's important to ask yourself these three things; 1. Is what I'm about to do based in science? 2. Does it make sense that I can do this for life? 3. Would I let a child do this?
Clearly science has spoken here and it's why I advocate for a program that works with the way our bodies were designed to function. To use food not to lose weight, but to create hormonal balance and stabilize blood sugar and create health in your body. Because when you get to your optimal health, you will also get to your optimal weight.
For more information on how blood sugar stabilization works, check out Tania's free training here.
Subscribe and Watch Tania's FREE 15 Minute Training Video